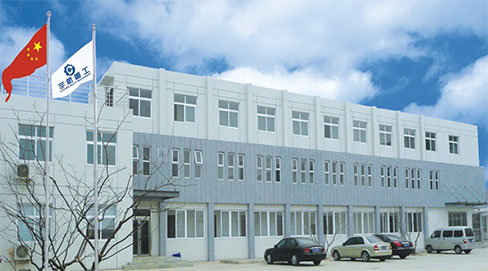 Heavy Industries,
What you have to feel is sincerity and warmth.
Being limited in time and space,
By virtue of wisdom and courageous,
We well-prepared and rise abruptly.
Good faith has been spread all over the world,
More miracles will be created constantly, we believe!
Ancient imperial capital is still bright and reflecting in the central plains through several ups and downs.
There is a particularly bright star in the resplendent Milky Way. It is Luoyang Yuhang Heavy Industries Co., Ltd.
Luoyang Yuhang Heavy Industries Co., Ltd. which set scientific research and development, product design, Manufacture, installation and debugging, technical services as a whole was set up in Jianxi district, Luoyang, August 2004 where the district has strong science and technology atmosphere, collecting high and new technology enterprises, Gathering Key machinery manufacturing enterprises. The main products of Y·H·Machinery cover more than ten industries including Non-ferrous metal(Aluminum), mining, metallurgy, building materials, electric power, light industry, environmental protection, automatic control, ect. And its customers are all over the world. Y·H·Machinery always grasp the pulse of the market, track and absorb advanced technology at home and abroad constantly, stand in front of the industry, Lead the trend of The Times.
The company has set up Luoyang Y·H electromechanical design and research institute, Henan Z·T electrical technology co., LTD, Luoyang L·K·L electrical technology co., LTD since 2013. The company puts the organization structures of scientific research, electrical, hydraulic, sales splitting and reorganization and builds subsidiaries which has there special application area. Ultimately, the company makes a heavy industry corporation that the core is Y·H·Machinery Co., LTD and the secondary is special application area subsidiaries.
Flapping our wings, we are eager to fly higher and further. Flapping to high, we are looking forward to working with you. Flying trip, we are enjoying to love each other. Touching the sky, we are sharing the joy of the blue sky. Wish the cooperation make us to fly in the vast sky and welcome the brilliant glory.