Hydraulic cune crusher
  hydraulic cone crusher
  Application: metallurgy, construction, road building, chemistry, silicate fields
  Suitable material: Crush various ores and rocks in medium size and medium hardness.
consultation
Immediate order
PRODUCT FEATURES
  Features:
  1. It has many advantages, such as High breaking ratio and efficiency, high handling capacity, low operation cost, easy adjustment and economic usage.
  2. It has longer working life due to its proper parts material and structure, and the crushed granule is uniform which can reduce cycle loading.
  3. The hydraulic cleaning chamber system is used in the medium and large crushers, which reduces the stop time. The users can choose the suitable crusher according to their own requirement. There are many crushers with different chambers available.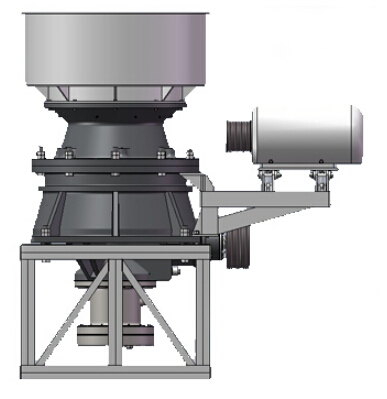 WORKING PRINCIPLE
  1.The grease lubrication is used for sealing system of the crusher in order to avoid the defects
  caused by the blocking of water supplying and drainage system, or by water & oil mixture.
  2.The spring insurance system is overload protection device which will make the impurities and
  metal through the crushing cavity without harm the crusher.
  3. The crusher includes the standard type and shot head type. Normally the standard type is
  featured by large feeding size and discharge size; and the short head type as it has the steep
  broken cone the feeding size is smaller. So the standard type crusher is suitable for coarse
  and middle materials; and the short type one is used for middle and fine sizes.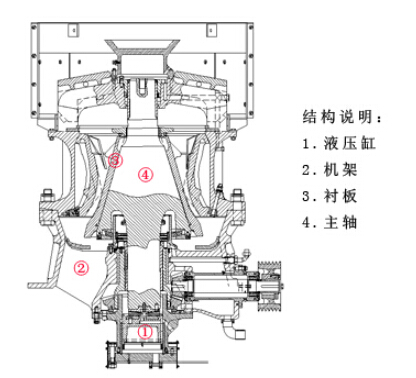 TEHNICAL PARAMETERS
Model

Maximum feed size

Minimum discharge port

Motor power

Throughput

25

30

40

PYY1110X

140×220×280

25-40

90-132

125

135

155

PYY1150Z

170×240×340

140

155

180

PYY1150D

200×280×400

140

155

180

PYY1260X

150×220×310

25-40

110-315

160

1810

210

PYY1260Z

180×250×360

235

270

PYY1260D

220×300×440

185

205

240

PYY1370X

155×220×310

25-40

200-315

265

290

335

PYY1370Z

200×280×400

320

375

PYY1370D

250×350×500

410
APPLICATION CASE
Website information update...
ONLINE ORDERING
You can fill in the following form, the contact information and product needs to be submitted to us, we will contact you as soon as possible, thank you! In order to be able to get in touch with you in time, please be sure to fill in your contact information and requirement.
HENAN LUOYANG
Luoyang Yuhang Heavy Industries Co., Ltd.
Headquarters Address: Advanced Manufacturing Cluster Area, Luoyang, china.
Tel: 0379-62112728
0379-64237398
Post code: 471003
E-mail: mail@lyyhzg.com
Chinese official l website: Http://www.lyyhzg.com
English official website: www.yuhang-china.com